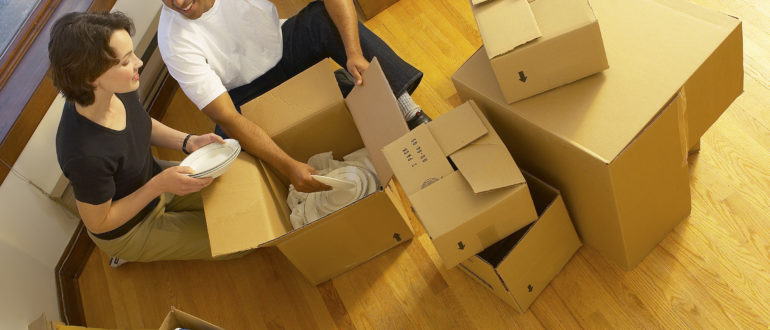 This is the first in a three-part series on conducting a more organized move, saving money, and reducing the stress commonly associated with a move.
Moving is a stressful, and at times, traumatic experience, but the move can be made a lot easier. This article is the first in a three part series on conducting a more organized move, saving money, and reducing the stress commonly associated with a move.
Cheap Ways to get Boxes
Moving boxes can be ordered from moving companies or storage facilities. These boxes will look nice and uniform, but could also cost a bundle. A free and easy way to score great boxes is to canvass the liquor stores in the area. The boxes are sturdy, usually come with handy dividers, and the stores want to get rid of them. A few quick phone calls to a few favourite local establishments can result in plenty of sturdy, partitioned boxes for free.
Another great source is "cardboard only" dumpsters in shopping plazas. Go for plazas with plenty of clothing stores and large inventory items. The boxes will be flattened, but they are easier to take that way. Just be sure to go through a "cardboard only" dumpster. Don't sift through trash.
Three "Must Have" Packing Supplies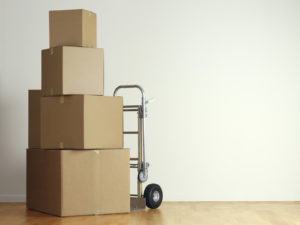 There are three items worth paying for: wardrobe boxes, packing tape and unprinted newspaper. Wardrobe boxes are a snap to pack into and can be used to store and access clothing in the new locations if things are especially hectic. Many movers, for example Von Paris Movers, have box sales each month. Call your local movers such as Excalibur Removals of Bristol and ask about these kinds of specials. If you have plenty of cold produce that needs transporting, then I would suggest hiring a separate refrigerated van such as the one's Glacier Vehicles offer.
Tape is important because it will determine the strength of packed boxes. Weak tape equals weak boxes; strong tape equals strong boxes.
Newspaper is inexpensive for wrapping fragile items but it also stains everything. A worthy investment is to pay a few pounds to get a roll of unprinted newspaper. These rolls can be purchased at a storage facility or printing company. No cleaning is required and homeowners can pack like the pros do. Check out Alberta's moving supplies shop for some ideas on what you might need.
A Moving Checklist
Real Simple and WhatStorage? has great moving checklists to use. Along with either of these, write down any other additional items that may need to be done before and as you move. Although it may seem daunting, writing down tasks will make things more manageable. It will be simple to see what can wait and which things must be done sooner without forgetting anything.
Working with a Moving Company
Make sure to hire a reliable removal or man and van company to help you with your move. It will really help to reduce the stress of moving, certainly much less stressful than loading up your car or van and taking multiple trips. It's usually better to hire a local removal company as there won't be as big an issue with travel time to get to you, and always ensure that they can comfortably get to your destination. Not all companies will help you move abroad for example.
If you're residence is in a extremely hard place to find use Where Am I Right Now, to arrange pick up.