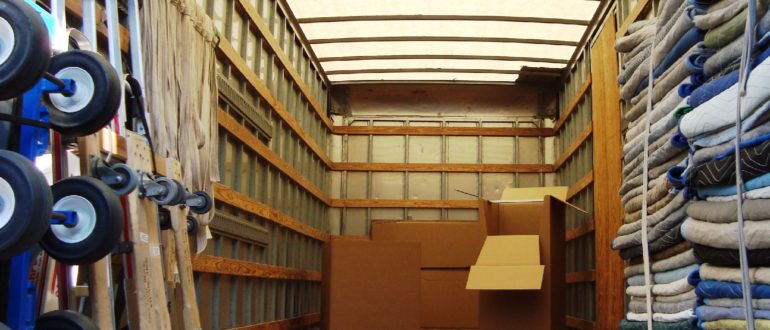 Choosing a removal company can be an intimidating experience – but if you're armed with the right knowledge, you can make the right choice for your moving needs. You may want to hire a large van and do it yourself, but moving requires more than just a van. However, many removal companies do not have refrigerated vans, so if you are transporting perishable foods, I would suggest hiring a refrigerated van.
Sadly, there are far too many people ready to take your money who don't take the appropriate care and attention to your belongings on moving day, or worse yet, disappear with your money and leave you desperately seeking a new removal company at the last moment.
We don't like to see anyone taken in by cowboy removal companies or bedroom brokers (people who operate a removals brokerage/price comparison site from their back bedroom), so follow our tips to ensure your next home move goes smoothly.
We have had many customers come to us after paying a removal company they didn't know much about who didn't show up on moving day. Most reputable removal companies will do their best to help people in this situation, however, the additional stress and cost can make your moving day a nightmare.
Does their website list their name, street address & landline telephone number?
This is probably the most important thing you'll find on a removal company website. A removal service that uses a generic name, doesn't specify where their business activity is physically located or the telephone number to that location may have something to hide. If this information isn't on their website, be sure to not only ask about this if you contact them but get it in writing before you proceed. Cowboy removal firms usually only have a mobile, or if there is a landline, it is frequently an answering service.
Can you see who they are?
Does their website have photos of their trucks, staff, or facility? If they only use generic graphics or stock photos, they could be completely legitimate – or they could be trying to pull the wool over the public's eyes.
Can you visit their office and warehouse? If you're not able to visit the warehouse and/or office in person, can you find them on Google Street View? (note: some industrial estates and private roads are not on Google Street View)
Are they a member of a professional removals organisation?
Look for and verify memberships in trade organisations such as the British Association of Removers (BAR) to ensure the removal company you choose is indeed a member.
In the unlikely event that something goes wrong on moving day, you'll have someone to turn to if your removal company is a member. Members need to adhere to strict membership criteria, ensuring that your removal company is professional and capable of handling the job. The BAR also offers pre-payment protection and a free conciliation service, and is approved and monitored by the Trading Standards Institute.
What about insurance?
When you speak to a removal company, be sure to ask about insurance options for your move. Things usually don't go wrong when you use a professional, but accidents can happen, and it is best to be insured against mishaps. There's also insurance available for delayed or cancelled moves, which can save you money if your move is delayed or cancelled for any reason.
How much are you moving?
A student moving a few items will have very different needs (and most likely budget) to a family moving a large five bedroom house.
How much and what you need to move will also help you to choose the right removal company for you, as you need to make sure the company you choose has the appropriate vehicles and manpower to perform your removal.
Will a surveyor come to your home?
Although estimates for small moves can be given over the telephone, it is always best to have a professional surveyor come to your home and give you a full estimate and discuss your options, such as packing services, storage and insurance.
If the removal company you're speaking to doesn't offer this service before the move, call someone who does. Britannia Bradshaw offers an innovative service for people who can't meet with one of our surveyors, using FaceTime or Skype and webcams, which helps us to estimate the size and requirements of the move.
Price isn't everything
Don't just jump for the company with the lowest price – frequently it isn't worth the savings you might make. Get quotes from several reputable companies, and then pick the one who offers you the best service and value, who can move you when you need and who suits your needs.
Keep in mind that not all quotes are created equal – some include things that others exclude. Make sure you're comparing like for like before you make your decision.
Peak times cost more
Don't forget certain seasons and days of the week (Thursday, Friday, Saturday and Sunday) are popular days for people to move home, and slots on these days usually booked quickly. If you can move mid-week or be flexible with your dates and/or times, you may possibly be offered a better price.
What do their customers have to say?
Can you find any reviews of their service? Do they sound like genuine customers?
With this information, hopefully you are able to find a reputable, reliable removal company for your next house move.